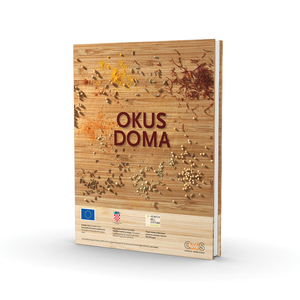 It is our pleasure to invite you to the promotion of Taste of Home cookbook, a book of culinary skills and memories of home from refugees living in Croatia.
Booksa, Martićeva 14d
29. January 2014. at 18.00h
Good food is the foundation of genuine happiness
Auguste Escoffier
Embark on an exploratory adventure of world cuisine which will take your breath away with its appearance and take you to the world of magic with its tastes and smells. This is a special journey, as it is guided by people who remember the taste of their home, people whose circumstances brought them on a journey to a new life devoid of many flavours, colours and scents. Remembering the taste of family kitchen created this collection of recipes of happiness, the preparation of which is a Faustian cry for warmth of home.