Tamia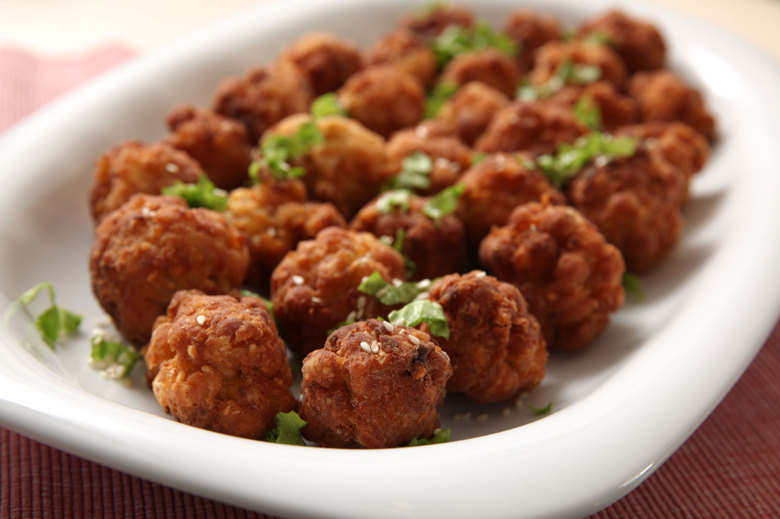 Fried balls made from chickpeas.
preparation
Soak chickpeas in water for at least 3 hours, ideally leave it overnight.

Boil them until soft and mash together with garlic, onions and fresh coriander.

Soak the bread in water until it's soft and crumble it.

Add flour to the bread, mix it together and add to the chickpeas mixture. Add baking powder and mix.

Form parts of the mixture by hand into small balls and sprinkle them with sesame seeds.

Fry in deep oil until golden brown.

Serve with or without a sauce.
Ingreedients:
6 cups

chickpeas

water

4 cloves

garlic

2

onions

½ bunch

fresh coriander, finely chopped

1 loaf

white bread

2 tablespoons

flour

1

egg

1 teaspoon

salt

1 teaspoon

white pepper

1 teaspoon

sesame

oil for frying