Soupou Kandia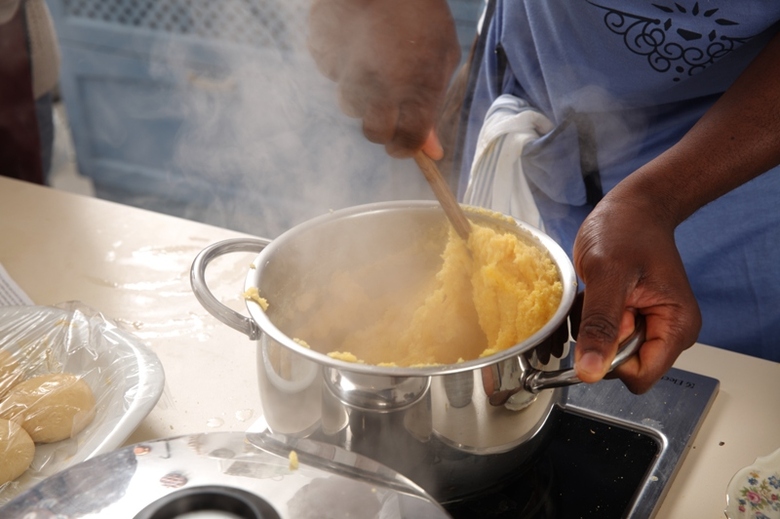 This traditional Senegalese meal is a combination of beef and fish with rice.
preparation
Wash the okra.

Cut off both ends and cut it into slices. Put in a bowl and add a lot of water.

Wash okra two more times to rinse off the stickiness.

Clean the fish and cut it into 3 parts.

Prepare the rice, rinse and cook it.

Put the 0.75 litres of water to heat in a pot.

Add beef and pieces of fish.

Add the okra and cook for 15 minutes.

Remove the fish.

Cut the meat into medium-sized pieces and add to okra, along with chopped onion and garlic.

Add a pinch of pepper, salt, bouillon cubes, palm oil and fresh chili peppers. Mix it well and cook for 15 minutes.

Return the fish to the pot and cook for another 10 minutes.

Serve hot with rice.
Ingreedients:
750 g

okra

300 g

beef

1

fish

1 kg

rice

150 ml

palm oil

2

onions

2

stock cubes

3

fresh chillies

2 cloves

garlic

salt

1 l

water