Molokhia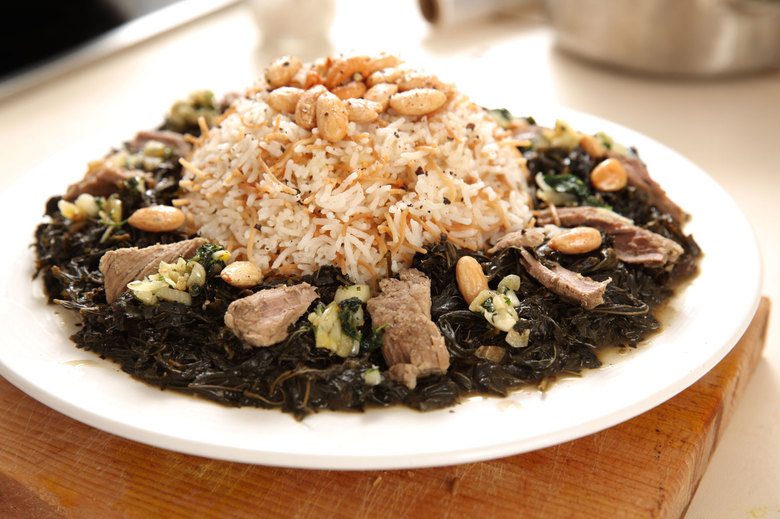 A traditional dish that is usually served in Syria during holidays.
preparation
Molokhia should be boiled for an hour in water with pepper and butter. Remove from water and dry.

Simultaneously, cook the meat with pepper, salt, half an onion, bay leaf and cinnamon stick. Let it boil on medium heat for about an hour.

Add molokhia and a few teaspoons of the spice mix, then cook it all together for about ten minutes.

Finally, add chopped garlic and coriander. Boil the rice in a separate pot.

Serve on a large plate with rice in the middle, and molokhia and meat on the edges. If desired, add the juice of half a lemon.
Ingreedients:
200 g

dry molokhia

200 g

beef or chicken meat

100 g

butter

12 cloves

garlic

½

onion

1 bunch

fresh coriander

1 teaspoon

salt

1 teaspoon

black pepper

1 stick

cinnamon

1

bay leaf

several teaspoons

mixture of spices (chili, red paprika, saffron, etc.)

200 g

rice

½

lemon