Métita tchié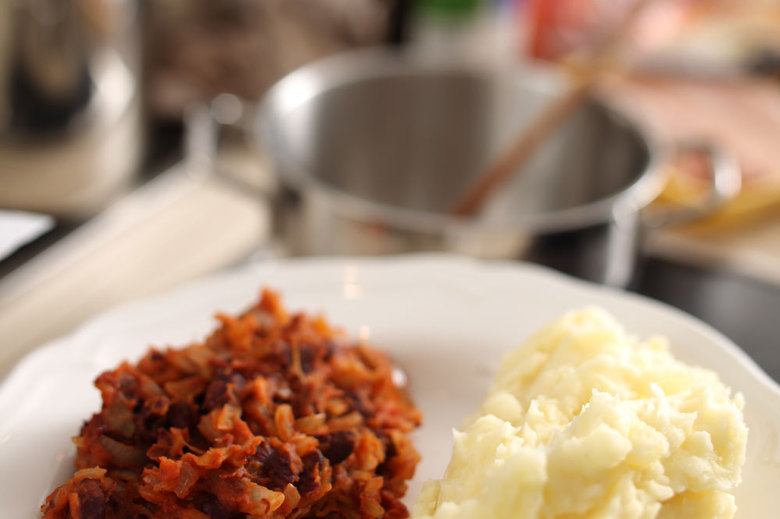 A traditional Cameroonian appetiser.
preparation
Rinse the beans and boil them in a pot of water.

Peel the potatoes, wash them and soak in salted water.

When the beans are cooked, drain and rinse them.

Remove the potatoes from salty water and cook them in fresh water until they're soft.

Add palm oil and red paprika and mix well.

Add beans and stir.

Using a large spoon lightly mash the beans.

Serve in a round bowl after letting the dish cool down a bit.
Ingreedients:
½ kg

red beans

½ kg

potatoes

1 l

palm oil

red paprika

salt