Kookoo sabzi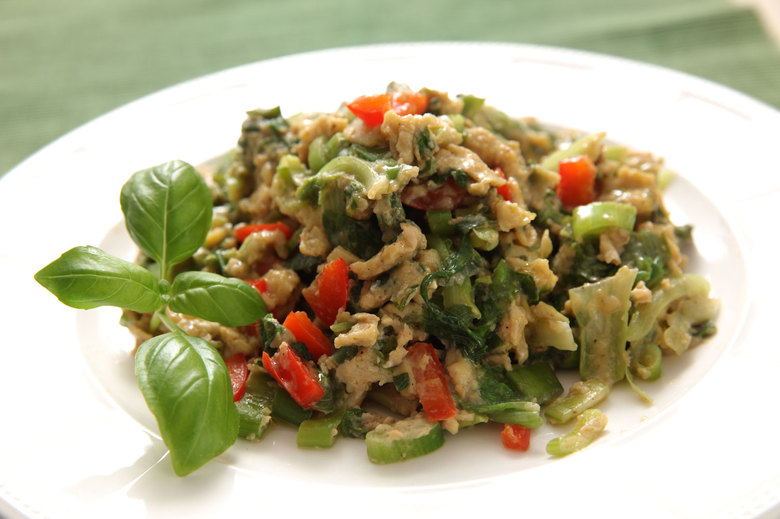 A traditional Iranian omelette with vegetables.
preparation
Wash the vegetables, chop and fry in oil for 5 minutes, then let them chill well.

Beat the eggs, add baking soda, salt, black pepper, flour, nuts and chilled vegetables and spices and mix well.

Heat the oil in a frying pan until hot, add the mixture and smooth the surface with the back of the spoon. Reduce the heat and fry for 10 minutes (until it's starting to burn).

Quickly cut into 4 equal pieces, turn to the other side and fry for another 10 minutes.
Ingreedients:
1 kg

vegetables and herbs (parsley, dill, coriander, lettuce, tops of spring onions)

4

large eggs

1 teaspoon

baking soda

1 tablespoon

crushed walnuts

1 tablespoon

wheat flour

oil

salt

black pepper