Arayes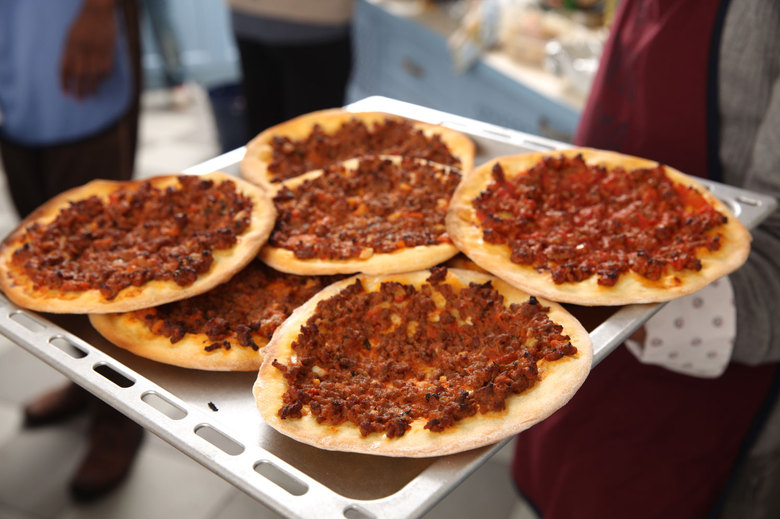 Crispy pies with lamb meat.
preparation
Put the meat, tomatoes, onion, parsley, 1 teaspoon of olive oil, cinnamon, chili pepper, spice mix, black pepper and salt in a medium size bowl. Mix well all the ingredients.

Spread 2-3 tablespoons of mixture into each loaf of pita bread.

Cover both sides of pita bread with one to two spoons of olive oil.

Cut them into quarters.

Place arayes on the baking tray and bake in pre-heated oven at 150 degrees until they get brownish-gold colour.

Turn them on the other side to make them crispy.

Serve hot with olives and yoghurt.
Ingreedients:
500 g

minced lamb

500 g

tomatoes, finely chopped

1

medium onion, finely chopped

1/3 cup

chopped parsley

½ cup

olive oil

¼ teaspoon

cinnamon

½ teaspoon

chili peppers

1 teaspoon

salt

½ teaspoon

black pepper

½ teaspoon

spice mix

7- 8

thick loaves of pita bread

1 cup

olives

1

yoghurt